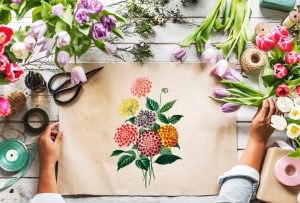 Each year The Hamburg Fun Fest holds an Arts and Crafts/ Business Expo during the times of the Fun Fest. Local vendors of handmade and commercial products are on site to display and sell their products. This open-air marketplace located within the festival grounds is a great place to spend time with local artisans and businesses. Arts and Crafts and Business Expo run June 17-19, 2021
Registration Fees
Arts & Crafts $75.00/space
Business $125.00/space
If you are interested in becoming a vendor, slots are still available.
Download the Application here: Arts Crafts Business Application
Register Online
Enter amount for applicable category at checkout.
Arts & Crafts: $75.00/space
Business : $125.00/space
---
Details
Arts & Crafts are hand-made items. Any commercially manufactured or mass-produced items are considered Business. Each entry fee covers one 10' x 10' outdoor space only. No electricity is provided. Applicant is responsible for any tables, chairs, overhead protection, or display items. No overnight security. Admission to the show area is FREE to the public.
Set-Up
Thurs 6/17: 10 am – 2 pm
Set-up must be completed prior to opening the show.
H.E.R.O. reserves the right to decline or prohibit any exhibit, or proposed Exhibitor and reserves the right to relocate the assigned Exhibitor if, in the opinion of the Coordinator, the relocation is in the best interest of improving the show.
Show Times
Thurs 6/17 : 2 – 7 pm
Fri 6/18: 2 – 8 pm
Sat 6/19 : 12 – 8 pm
A completed registration form and payment must be received by June 1, 2021.
Mail registration form with check payable to:
H.E.R.O.
P.O. Box 548
Hamburg, MI 48139
Qustions? E-mail: hamburgartsandcrafts@aol.com or call (810) 626-3035