Hamburg's own variety show of amazing local talent all in one place. Scheduled for Saturday, June 15th from 6:30 – 8 pm, this event is sure to entertain!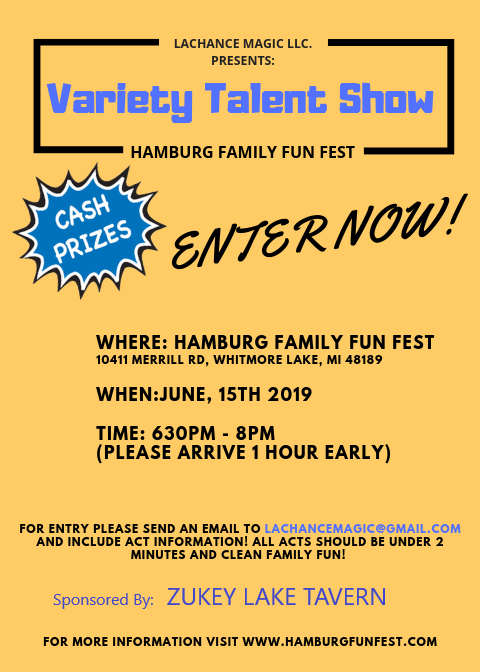 CASH PRIZES!
WHERE: Hamburg Family Fun Fest, 10411 Merrill Rd, Whitmore Lake, MI 48189
WHEN: June 15, 2019
TIME 6:30pm -8pm (please arrive 1 hour early)
For entry, please send an email to lachancemagic@gmail.com and include act information! All acts should be under 2 minutes and clean family fun!
Sponsored by: Zukey Lake Tavern